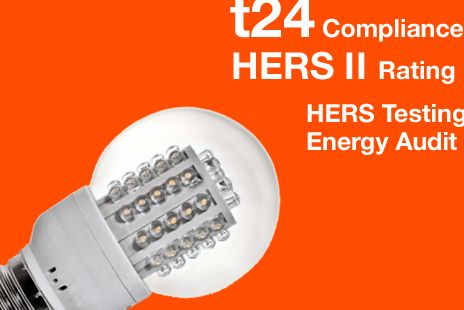 ENERGY CONSULTING
PWaec provides energy consulting services to other Architects and General Contractors in the form of Title 24 Compliance, General Energy Efficiency Consultation, HERS Energy Compliance Testing and HERS II Ratings, also known as Whole House Energy Rating.
Energy efficiency and Architectural Design services are also combined into a service called Energy & Architectural Master Planning, which optimizes the energy efficiency of a design through iterative thermal performance modeling. This in-depth process also includes numerous educational opportunities for the home owner regarding proper construction and operation of an energy efficient home.
For new construction, this results in increased efficiencies (30% - 50%) beyond the minimum defined by California's Energy Code (Title-24), and required for any city enforced Green Building ordinance, such as LEED for Homes or Green Point Rated.
For existing homes, these services result in a HERS II Rating of the existing house and the new design, defining the energy efficiency improvements (30% - 50%), which is required to receive financial incentives from Federal, State and Utility energy efficiency incentive programs.