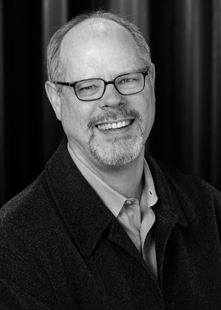 Paul Welschmeyer, Architect
PAUL WELSCHMEYER, AIA, CEPE, HERSII & GPRater
Principal at PWaec
Paul began his private architectural practice in 1991 after a decade of experience in commercial and institutional design with the architectural firms of Ratcliff Architects, MBT Associates and Studios Architecture. 20 years later, Paul has developed his award winning practice with core strengths in Commercial, Residential and Historic Preservation work. In 2003 energy efficient design and green-building became a common aspect of the his design firm, culminating in 2010 as the first architect in the State of California to become certified by the California Energy Commission (via CalCERTS) as a Whole House Energy Rater (HERS ll). With this cumulative knowledge and experience, Paul is prepared to address the challenges of an architectural practice in the forthcoming decade.
ACADEMIC DEGREES, LISENCE and CERTIFICATES
2012 Certified Energy Plans Examiner, Residential, CABEC, No. R08-12-2138
2011 Multifamily Building Analyst, BPI, No. 5019054
2011 Green Point Rater, Existing Multifamily, Build it Green, No. 2009.258
2010 HERS ll Rater, California Energy Commission (CalCERTS) No. CC2005663
2010 BPI (Envelope & Bldg. Analyist) Candidate No. 5019054
2009 Green Point Rater, New & Existing Homes, Build it Green, No. 2009.258
1985 California Architectural Registration, No. C015373
1979 Bachelor of Science in Architecture - with Honors
California Polytechnic State University, San Luis Obispo
CIVIC AFFILIATIONS
2008 Board Member, California Nursery Company Legacy Council
2003 Niles Redevelopment Owner/Merchant Group
1999 Board Member, Dominican Sisters Advisory Board, Fremont CA
1998 Board Member, Mission San Jose Advisory Board, Fremont, CA
1991-1998 Historic Architectural Review Board, Fremont, CA
1990-1993 Founding member - Niles Community Association, Fremont, CAPaul Welschmeyer, ArchitectStructural Engineering ConsultantLandscape Architecture ConsultantInterior Design ConsultantLEED ConsultantBldg. Science Testing - S.F. PeninsulaBldg. Science Testing - N. BayBldg. Science Testing - Sac.